Back to top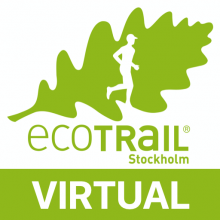 Virtual EcoTrail Stockholm 2020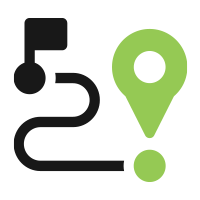 DISTANCE
8 km | 16 km | 33 km| 45 km | 80 km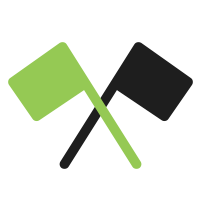 START TIME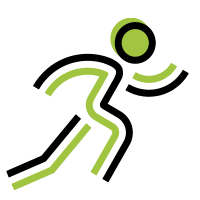 PARTICIPANTS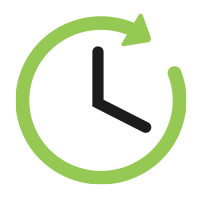 TIME LIMIT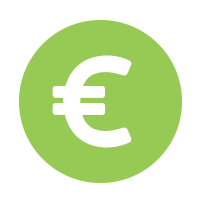 REGISTRATION FEE
Virtual EcoTrail Stockholm June 11th to 14th 2020
Due to the Corona virus we can unfortunately not organize the race as planned on June 13th. But - we're not cancelling! Instead, we've regrouped and are organizing Virtual EcoTrail Stockholm June 11th to 14th with more than 700 runners across Sweden and the world, racing on their home turf. Through our facebook group and the RaceONE app we'll still be able to come together during the race and after finishing we'll send you your medal and finisher buff. Registraion is open until Saturday June 13th.

What is a virtual race?
A virtual race is like a normal race but it takes place where you are, regardless of where you are. You run your race on our own personal course in your area and record distance and time with a watch or mobile app while running. It's simple to record your race and register your result and further down you can find instructions for how to do this.
What different races and categories are there?
You can choose between the following races:
-       EcoTrail Stockholm Trail Mini 700 m
-       EcoTrail Stockholm Trail Kids 2 km
-       EcoTrail Stockholm Trail Teen 6 km
-       EcoTrail Stockholm 8 km Women/Men
-       EcoTrail Stockholm 16 km Women/Men
-       EcoTrail Stockholm 32 km Women/Men
-       EcoTrail Stockholm 45 km Women/Men
-       EcoTrail Stockholm 80 km Women/Men
-       EcoTrail Stockholm ALL IN 189,7 km*
* All our eight other races in four days June 11th to 14th! Run them all in one go or run a few of the races per day until you've completed them all.
What is included in the registration?
A spot in one of our nine races

The beautiful EcoTrail Stockholm hand crafted wooden medal

EcoTrail Stockholm Finisher Original Buff

Personalized digital bib/start number (you have to order it separately by June 7th)

Timing and live results through the RaceONE mobile app
How much does the race cost?
8-80 km: SEK 395
All In: SEK 395
Trail Kids & Trail Teen: SEK 195
Trail Mini: SEK 195
Are you already registered for "regular" EcoTrail Stockholm which won't take place?
If so, you should have received emails from us in late April and May regarding options for your registration and how to transfer your registration to our virtual race. Have you missed it or didn't receive it? Please contact us at info@ecotrailstockholm.com as soon as possible. You can transfer to the virtual race up until race day, but you won't be transferred automatically so you need to contact us unless you haven't already done so.
If you already have completed the form to transfer your registration to our virtual race you should not sign up for the virtual race here. If you completed the form and chose the virtual race, you have been added to the start list and should have received an e-mail with a link to this page for race day information.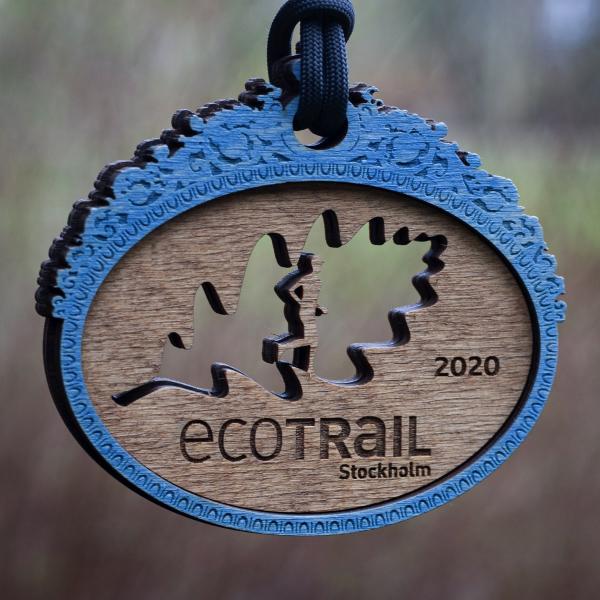 ---
EVERYTHING YOU NEED TO KNOW ABOUT YOUR RACE
When and where do I run my race?
You can race whenever you like during the four race days from 00.00 Thursday June 11th to 23.59 Sunday June 14th. You also decide where you run your race and what your course is. You can run your favourite trails in the local forest close to your house, on a marked hiking trail outside your city or somewhere else. Needless to say, your course should be a trail running course although it's perfectly fine if you have no other option than to run shorter sections of road here and there.
Du väljer att tävla när du vill under EcoTrails tävlingshelg torsdag 11 juni 00.00 till söndag 14 juni kl 23.59. Du väljer också själv var du springer under tävlingen. Du kan tävla i din vanliga skog på hemmaplan, på en markerad led eller runt ett elljusspår. Alla underlag förutom en "ren" väg-/stadsbana eller löparbana är godkända att tävla på! Självklart är det OK med kortare avsnitt asfalt och grusväg, precis som det är på våra "riktiga" banor. Vi ser gärna att du springer så mycket riktig stig och i skogen och naturen som du kan.
How do I complete the 80 and 45 km races without aid stations?
You can take as many breaks as you like, support from friends and family is allowed and we recommend to make a few stops at gas stations, cafes and gricery stores to refill water and stock up on snacks. Make a plan for your race and check Google Maps for places along your course where you can make a quick stop for water and snacks.
GPX files for the "normal" courses in Stockholm
Do you want to check the elevation profile for our planned courses for this year? Below you can download the GPX files for the courses we had planned for this year. If you happen to be in Stockholm you're more than welcome to run them as your race, although they won't be marked. You can find more information regarding the courses (and course maps) on the Swedish version of this page. Reach out to us at info@ecotrailstockholm.com if you'd like more details in English.
8 km | 16 km | 32 km | 45 km | 80 km
---
How do I record my race and register my result?
You can record your race in several different ways - with the RaceONE mobile app, with your GPS training watch, with another mobile running/fitness app (e.g. Runkeeper) or with a regular watch on a course you know has the correct distance for your race. We recommend the RaceONE app and even if you choose to record your race in a nother way, you still need to register your result in the RaceONE app (except for kids and youth races as weel as for All In - more info further down). To be eligible for top 3 in a race category in the 8, 16, 32, 45 and 80 km races you have to record your race with the RaceONE app or a GPS-watch (read more under "Race Rules").
How do I record my race and register my result with RaceONE?
Download the app and set up an account.
Find your race (search for "EcoTrail Stockholm" and choose your virtual distance).
Add yourself to the race.
Enter your race number. You can find your race number here (you can search for your name in the top field) >>
Confirm your name and number.
When you're ready to race, tap "Go", check that you have GPS signal and tap "Start".
You need to check the app to make sure you've completed the distance for your race before tapping "Stop". Once you do, the timing stops and youconfirm it to record your result.
Congratulations! You've finished your race and your result is updated in the result list.
You can find more information regarding the RaceONE app here >>
How do I record my race and register my result with a GPS watch or other running apps?
Start your watch/app and record your run as you would normally on a trining run.

Follow the steps above to add yourself to the race in RaceONE.

Click on "Your result" and "Add result".

Upload a GPX file (you can export this file from most wathes and apps) OR add proof of your race in form of a screenshot from your app or a photo of the run in your watch and register your race time. In order to be eligible for the top 3 in each race category you have to upload a GPX file if you haven't recorded your race with RaceONE.
---



Frequently asked questions regarding timing and results
When I enter my start number, my name doesn't come up?
It's probably because you signed up for the race in the last few days. You will still be added to the race and be able to record your race and result and your start number will be matched with your RaceONE profile once we sync RaceONE with the start list.
What happens if I accidentaly run 1 km longer than my race distance before stopping RaceONE?
Once you stop the time and finish your race, you'll be able to choose if you wish to register the time when you reached the distance for your race (e.g. 8 km) or the time when you tapped stop. You will hear a "cheer" in the app when you reach the full distance for your race, but the time will not stop until you tap "Stop".
What do I do if my result is incorrect?
You can edit your result by clicking "your result" and then "Edit result" and enter the actual time. Your result will be updated in the result list once it's been manually confirmed by us. If you're still experiencing problems - please send us an e-mail at  info@ecotrailstockholm.com with the race/distance, your race number and name and we will assist you as soon as possible.
How do I record my race and register a result for All In 189,7 km?
We recommend that you record your race (or several races if you do them individually in several days) with your GPS watch. Once you've completed the full distance/all races, send us an e-amil at info@ecotrailstockholm.com enclsoing GPX files for all your runs/sessions. Links to your runs on e.g. Strava is also fine if you've set them as public available.
---
Where do I find the results?
During race weekend you can find live results for all races in the RaceONE app. Results will show up instatntly in the app for runners who record their race with RaceONE. For kid's races and All In we will update the results daily. After the last race day we will also publish the official results here on our website.
---
How do I follow other runners and how can friend and family follow me?
In the RaceONE app anyone can choose to follow as many runners as they like. If the runner uses the app to record their race you'll receive push notifications for start and finish and you can also track the runner by GPS as well as send cheers and messages which will show up in the runner's app.
---
Race rules
Since runners start on different times and days and record their own times and results, the concept of a virtual race mostly depends on honesty and fair play from all runners. However, we do have a few rules for the race:
Your course should be a trail course, i.e. it should mainly consist of trails, hiking tracks and walking paths. If you have to run a few sections of road here and there that's fine, but this is not a running track or road race where you run on hard flat surfaces from start to finish.

Your race time and result is the total time elapsed form when you start until you finish. You can take as many breaks as you like but these will be included in your total time (different rules for All In - read more below).

Your need to start and complete your race between 00.00 Thursday June 11th and 23.59 Sunday June 14th.

To be eligible for top 3 men/women in the 8/16/32/45/80 km races, you have to register borth your time and result with the RaceONE app OR proove you race with a GPX file if you record your race with a watch/other app.
All IN 189,7 km only: It's up to you if you prefer to run the whole distance in one go where your result is elapsed time from start to finish or if you run the eight different races separately during the four race days where the total time for all races/sessions is your result. If you run it all in one go you can still take breaks which are not included in your total time, but then you have to split your run according to the distances of the eight individual races and in separate sessions/GPX files. E.g. you can run 32 km, take a 30 min break, run 16 km etc. If you choose to split your race in other chunks, e.g. run 100 km, take a 2h break and then run the final 89,7 km your result is the the elapsed time from when you started leg one until you finished leg two. We simply want to encourage the concept of "Eight races in four days" but still making it possible to do the race as a 189,7 km long ultra marathon race.
---
Do you want a personal bib/race number?
Then you shall get one! You have to order it by Sunday June 7th and will get it delivered by e-mail by Tuesday June 9th. You print the bib yourself (don't forget to aquire a few safety pins before race day). Order your personalized bib here >>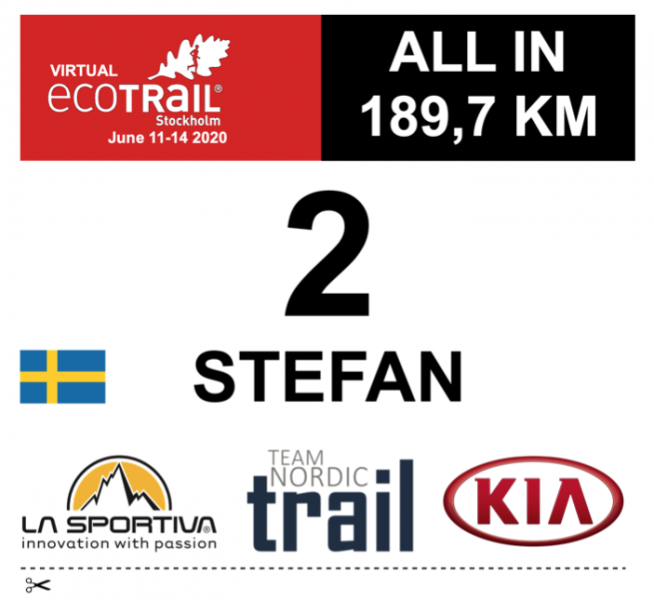 ---
Medal, finisher buff and race t-shirt
After the final race day we will mail finisher packs with the wooden medal and finisher buff to all runners.
If you ordered the EcoTrail Stockholm t-shirt when registering it was sent to you in early June. We hope it will find its way to you before the virtual race. If not, it's a great shirt to wear on your training runs, as a finisher shirt or as we wear it - in the office, when shopping, at home, well pretty much all the time!
---
Social media and runner community
Feel free to tag us @ecotrailstockholm2020 and #ecotrailstockholm in Instagram posts before, during and after the race and follow us there and on Facebook for bib collection, warm up, race starts and finishes as well as features of runners around Sweden and the world. Please join our Facebook group where you can meet other runners in the race and where we also will post many updates.
We look forward to seeing you on the digital startline June 11th to 14th and good luck in your race.